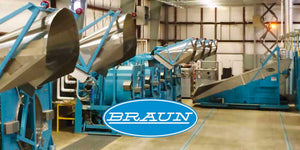 Since 1946, G.A. Braun, Inc., has led the industry in innovation and reliability. Braun built the first high volume washer/extractor, introduced anti-vibration suspension systems, created the first pass-through/clean room system for hospital laundries, and pioneered the uses of touch screens on laundry machines. With innovation and stamina built-in, Braun machines perform at peak levels for extraordinary lengths of time.
Washers / Extractors
All of Braun's Washers / Extractors are built with versatility, performance, efficiency and reliability in mind. These machines offer the largest processing capability in the industry per allocation of floor space. This is significant as you look to maximize your productivity in your facilities. Braun is superior in space savings and clean room environments, plus all Braun machines have touch screen controls that are simple, intuitive, and easy to use.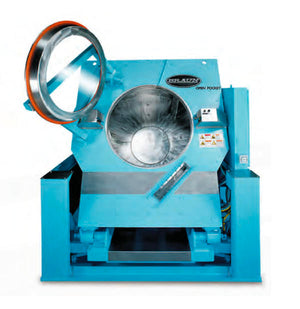 OPEN POCKET Washer/Extractors
Capacity: 200, 450, and 675 lb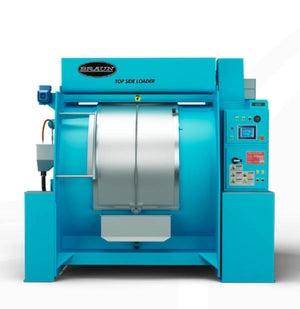 TOP SIDE LOADER Washer/Extractor
Two-pocket & Three-pocket
Capacity: 200, 400, 600, & 800 lbs.

(The 600 lb. TSL is available in a three-pocket configuration only.)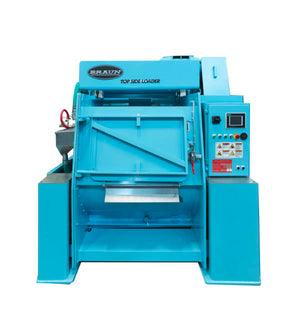 Clean Room TOP SIDE LOADER Washer/Extractors
Two-Pocket
Capacity: of 200 and 400 lbs.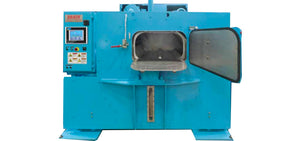 END LOADER Washer/Extractor
Capacity: 100, 200, 300, and 400 lbs.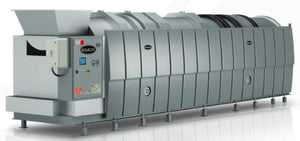 SMOOTHFLOW®Automated Batch Tunnel Washing Systems
Capacity: 130, 150, 220 lbs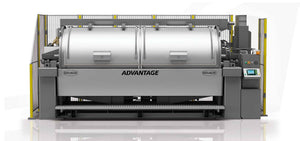 ADVANTAGE TILTINGSIDE LOADER®
Capacity: 900 Lb

Braun Dryers & STEAM DRYERS
Braun Dryers use a linear heat source to evenly distribute heat along the full depth of the dryer basket, eliminating low temperature areas. Full burner modulation results in precise basket environment temperatures, delivering consistent drying, evenly distributed heat and outstanding resource utilization, while full body insulation increases thermal efficiency and provides a more temperate, quieter workplace.
PT DRYER
Capacity: 300, 500, and 700 lbs.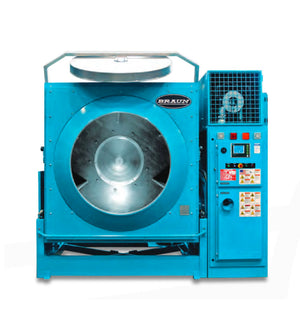 Model 123H
Capacity up to 425 lbs.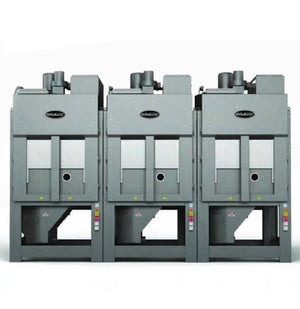 SmoothFlow®Automated Dryer
Shuttling & Finishing Equipment
Smooth, Error-Free Transfer of Goods. These automated delivery systems can include single or multiple elevating shuttles, depending upon individual needs. Braun's Smart Shuttle Systems basically eliminates much of the heavy work, providing a safe, smooth, error-free and complete transfer of goods to your finishing equipment: feeders, folders and ironers. Braun Flatwork Finishing System may consist of any number of Braun's wide variety of automatic folders, stackers and conveyor lines.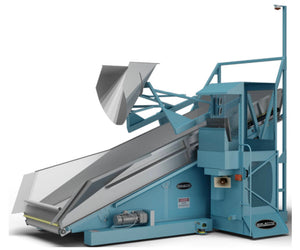 SHUTTLES AND SAFETY SYSTEMS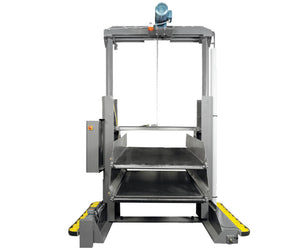 Braun Nestings Shuttles
Smooth, Error-Free Transfer of Goods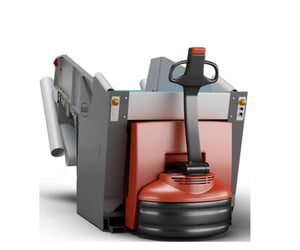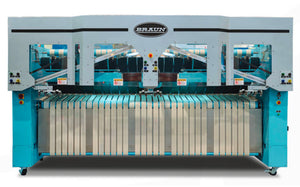 Spreader/Feeder
The Precision Series®
Braun SpeedVac® Feed Table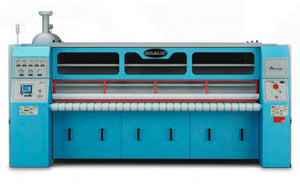 FLATWORK IRONERS
Braun Self-Contained Thermal Ironers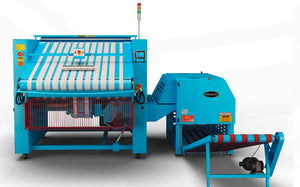 FLATWORK FOLDERS
Blanket and Fitted Sheet Folders
Folder/Cross-Folder
Small Piece Accumulator
Flatwork Sorting Stackers
90 Degree Swivel Conveyor
This equipment is designed to meet the needs of the largest laundry operations and meet the extreme demands placed on it shift after shift. We supply equipment, technical service and provide supplies to this market segment. Call us today to learn more.
contact us
Sorry, there are no products in this collection.